Literature for National Sports M.A.P.®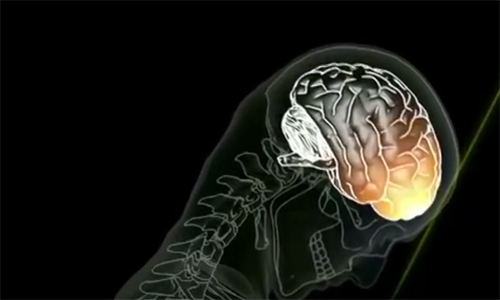 Concussions
Concussions are a scary subject matter that many people are afraid to talk about. We believe that you should be as informed as possible when it comes to concussion info and data. Here are some links that will help you understand recovery time and healing process for athletes dealing with concussion signs and symptoms.
Colorado: Jake Snakenburg Youth Concussion Act – Handout for Coaches
Heads Up Concussion Fact Sheet for Parents | Heads Up Concussion Action Plan
Return to Learning Post Concussion
Childrens National Safe Concussion Outcome Recovery Education
Coaches and Parents: Changing the Culture of Concussion Starts With You!
NAN, NATA , and NFL Raising Concussion Awareness Educational Video (Football)
National Federation of State High School Concussion Courses
Youth Sports Concussion Safety Laws Per Each State
---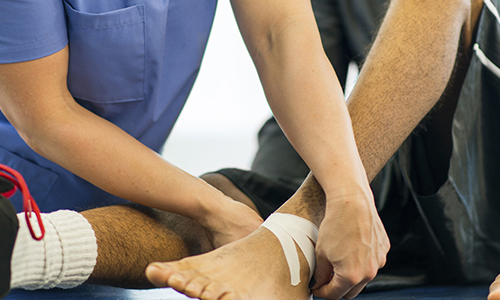 Practitioners
All NationalSportsMAP.com practitioners will complete the NCSI Background Check Process and therefore sign and agree to the Independent Contractor Form and Standard Operating Procedures. The other documents are samples for you to access. Some of these documents are required and others may change based on the particular event, location and demographic.
NSMAP – Standard Operating Procedures
NSMAP – Professional Consent Form (PCF) – Youth Sports Sample.pdf
NSMAP – Emergency Medical One sheet EMO (Sample)
NSMAP – First Aid Treatment Form (2017)
NSMAP – IC Form (2017)
NSMAP – Professional Consent Form (Sample)
NSMAP – W-9
---
As you will see in the Youth Sports Safety Alliance 2013 statistics report, many youth and high school athletes are injured or harmed doing something they enjoy. Sometimes we can simply Rest & Referral (to a health care professional) – Ice – Compression – Elevation (otherwise known as R.I.C.E.) an injury, and sometimes the injury requires more serious bodywork recovery. We want to ensure that those more serious incidents have the exact service your athlete needs to work towards recovery, including potentially saving a young man or woman's life.
To read up on the United States government of youth sports all the way to professional level sports management and the sports medicine industry, check out: Cultivating the Community Heartbeat One Team at a Time: Implementing universal systems on youth sports, concussion research, and jobs for health care professionals available on Amazon Kindle written by Brian Keene, S. Alex Roman, and Heather Tung. (Ms.Tung was a Sports Management intern with Metro State University, Denver, Colorado! Thank you again Heather!)
While at the time we left out the case of People vs. Sandusky, and the circumstances surrounding Inmate Nassar was yet brought to society attention, the industry now recognizes it is not ok to hire a friend or associate without appropriate due diligence (i.e. Regularly appropriated background checks) and therefore we require you to pay attention to sports safety and culture.
The change must happen now, so no more people like Sandusky or Nassar will ever roam in the halls or sidelines of a youth, collegiate, professional or Olympic level sports facility or competition.
Let's end sports and sexual assault once and for all!
What ratio is 2,000:1?
Student-Athlete to Certified Athletic Trainer
Youth Sports Safety Alliance 2013 statistics report:
Many middle and high school athletes are injured or harmed doing something they enjoy.
For most, Rest & Referral (to a health care professional) – Ice – Compression – Elevation (otherwise known as R.I.C.E.) policy is suitable for an injury.
Other times though, the injury requires a greater attention immediately.
We support your athletes by ensuring the serious incidents have the exact services necessary possibly save an athlete's life on the field, in the building or on the sideline.
Don't let a coach or friend make a healthcare professionals decision!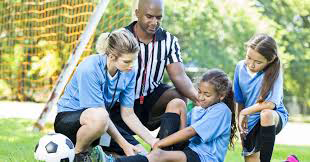 Because every youth deserves a safe sport environment
The best way for nationalsportsmap.com to create change is by working with our communities to start providing a safe, professional, consistent service that teaches youth athletes the knowledge of playing smarter, healthy nutrition, and bodywork recovery.
Below is a list of some current statistics from Youth Sports Safety Alliance that identify our purpose in providing a necessary universal safety mechanism to service youth (and adult) sports medicine for event planners and school programs in need:
Statistics on High School Athletics
96% of Americans feel it's important for young athletes to be evaluated by a qualified healthcare professional before they begin playing sports, but…
There were 120 sports related deaths of young athletes in 2008- 2009; 49 in 2010; and 39 in 2011.
High school athletes suffer 2 million injuries, 500,000 doctor visits and 30,000 hospitalizations each year
Only 42% of High Schools have access to an Athletic Trainer

This means out of 2 million injuries, 1.16 million student athletes did not see an Athletic Trainer for analysis and treatments

62% of high school athlete injuries occur at practice

This means out of 840,000 who have "access" to a trainer, roughly 521k had a trainer available to look at an injury after practice (roughly 25%)
2016 – 2017: High School Sports Participation Increases for 28th Straight Year, Nears 8 Million Mark
51 NFHS member state high school associations, including the District of Columbia, entered participant stats from their HS sports programs. An all-time high of 7,963,535 was recorded.
The increase of 94,635 participants from 2015-16 is the largest one-year jump in overall participation since the 2008-09 school year.
https://www.nfhs.org/articles/high-school-sports-participation-increases-for-28th-straight-year-nears-8-million-mark/
While athlete participation goes up in high school sports, scheduling of Certified Athletic Trainers and attention to the sports medicine programs has diminished.
Concussion Stats
During 2001-2009, an estimated 2,651,581 children aged ≤19 years were treated annually for sports and recreation related injuries. Approximately 6.5 percent, or 173,285 of these injuries, were Traumatic Brain Injury (TBIs)
15.8 percent of football players who sustain a concussion severe enough to cause loss of consciousness return to play the same day
Sudden Cardiac Arrest
Sudden cardiac arrest (SCA) is the leading cause of death in exercising young athletes
It's estimated that more than 95 percent of cardiac arrest victims die before reaching the hospital
Just one in 10 U.S. student athletes who suffer sudden cardiac arrest survives
The incidence of out-of-hospital sudden cardiac arrest in high school athletes ranges from .28 to one death per 100,000 high school athletes annually in the U.S (Roughly 20/yr)
AED's (Automated External Defibrillator) on-site are the most important factor in saving a youth athlete's life.
Links from the Cleveland Clinic
What is Sudden Cardiac Arrest?
Sudden Cardiac Death & Athletes
Automated External Defibrillators along with Emergency Action Plans
Ensuring a proper emergency action plan (EAP) is in place is very important, especially if one has not already been made for the site; an EAP includes an automated external defibrillator (AED) on-site (games and tournament).
Statistics show only 1 out of 10 youth athletes live after sudden cardiac arrest (SCA Foundation). Let's save athletes' lives by working together. The EAP process takes time, commitment, and teamwork – so if you need help creating a proper safe play culture for your sports event, which includes AEDs on-site, please connect with us.